Creating a Revit project template is probably the most important part of a successful BIM implementation. It is a file that contains information that you can use over and over to create new projects. The goal is to save time by using predefined standards, enabling your team to model, draw and manage information correctly.
However, creating a great project template is challenging. We can create and maintain your project template or review and improve your existing template to provide a starting point for all your new projects. Such template can be created with predefined settings and elements that include but are not limited to:
Predefined project browser to organize your views, schedules, sheets, groups, and families;
Predefined view templates to control view properties, such as view scale, discipline, detail level, and visibility settings;
Predefined project landing page to identify template version, project number, name, and status as well as other project-centric information; and
Other preloaded families and settings such as titleblocks, line styles, annotation styles, materials, symbols and geometry.
But what about your Revit content? Are your Revit content libraries organised differently, filed in multiple locations, existing of the Autodesk out of the box (OOTB) libraries and individual project libraries? This situation is known to be inherently inefficient for accessing content.
An organized content library saves time. And using a tool that helps you to organize your content library saves even more time. We can help you to develop and manage your content, getting it organised and aligned with your Revit project template to improve the efficiency and productivity of your team.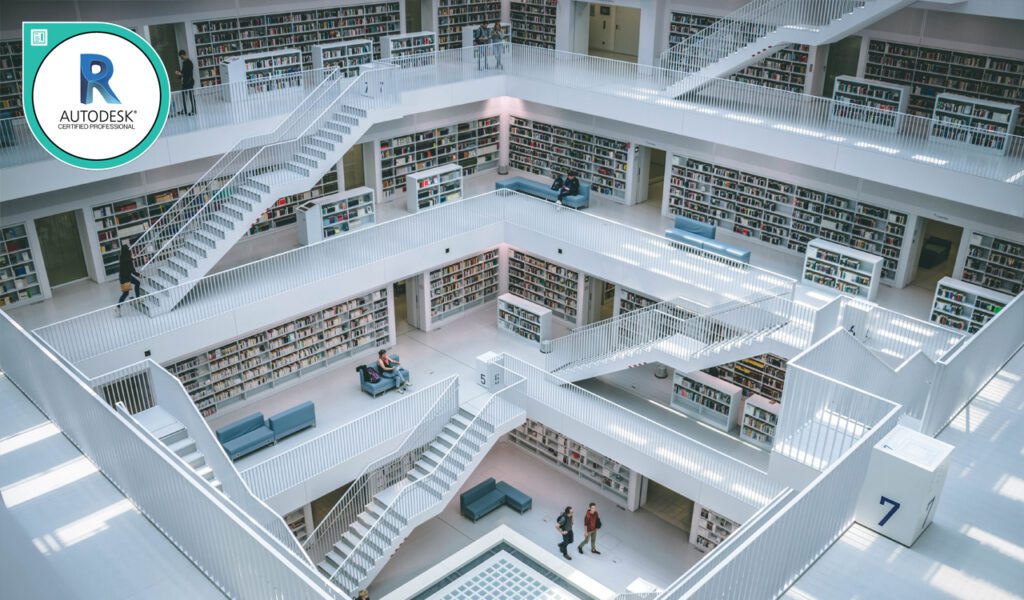 Getting the right content to the right person.
Maintaining an organised Revit content library is all about control. Control over what goes in, what goes out, and who has access.