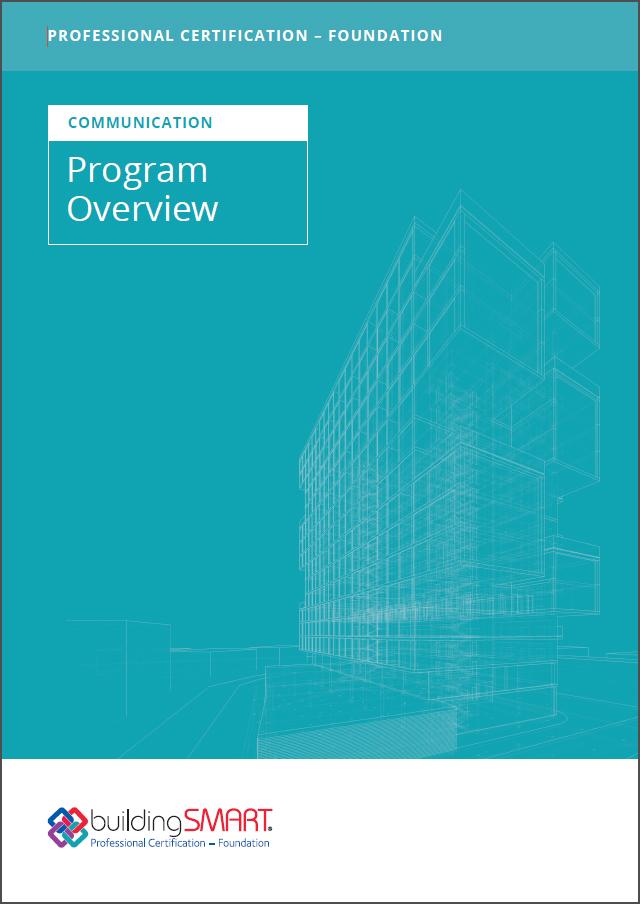 Here are a few of the questions we get the most. If you do not see what is on your mind, please do not hesitate to contact us anytime.
The PCERT Foundation – Basic course is organized into 12 modules (topics). Each module consists of a presentation given by the instructor, a group task activity, and a quiz. Combined with practical examples and project case studies presented by your instructor, you will acquire the knowledge you need to understand BIM according to the ISO 19650 series. Upon completion, you will be in a solid position to sign up for your PCERT Foundation – Basic exam.
The learning outcome framework developed by buildingSMART is a core component of the PCERT Foundation – Basic course. The course curriculum for Australasia contains 28 international and 5 national learning outcomes. The learning outcomes define the minimum learning that approved training providers must convey within their course curriculum. The learning outcomes are also the basis for the online testing and qualification processes.
Whether you want to hone your existing BIM and Digital Engineering skillset or kick-start your BIM knowledge to further your career, this PCERT Foundation – Basic course is designed to teach you the principles of information management according to the ISO19650 series. The course is ideally suited for executives, managers and employees who need to understand BIM and anyone who wants to sign up for the PCERT Foundation – Basic exam.
No prior experience is required for the PCERT Foundation – Basic course. However, some exposure to 3D modelling, using a BIM authoring CAD software such as Autodesk Revit or Graphisoft ArchiCAD would be beneficial.
For the PCERT Foundation – Basic course, all you need is a computer with an internet connection and an internet browser such as Firefox, Chrome, Edge or Safari. There are no special software requirements and everything you need to complete the course will be provided, using tools like Mentimeter (real-time voting) for quizzes and Mural for group task activities.
Attendees will be given a handout for each module (topic) from which they can continue further study after completing the PCERT Foundation – Basic course.
The PCERT Foundation – Basic course focuses on knowledge-based learning, divided into 12 modules which are delivered live online or in-person onsite followed by the PCERT Foundation – Basic online examination. For a group of maximum 6 attendees, the course can be organized as a 3 full days course (online or onsite), 5 half days course (online or onsite) or 12 lunch & learn sessions (followed by the exam, online only).
Full day courses are held from 9:00am to 5:00pm and half day courses are from 12:30pm to 05:00pm. Lunch & learn sessions are held from 12:00pm to 01:30pm. Attendees will be notified in advance if there are any changes to course times.
Qualified attendees will receive a certificate of completion (80% attendance required) and be able to sit the PCERT Foundation – Basic online examination.
Upon receiving your registration, a confirmation email with a tax invoice attached will be sent to the email address you have provided the next working day (Monday – Friday) including weekend registrations. Modmation accepts a wide range of payment methods, including Direct Deposit, Visa, MasterCard and American Express. Please keep in mind that your registration is to be paid in full before you can attend your course.
If you cancel between 8 and 14 days prior, you will receive 50% refund of the course fee. No refund will be given on cancellations received within 7 days of the delivery date. Substitutes are always welcome, please advise us in writing if you are unable to attend and wish to send someone else in your place. In case of non-attendance you or your organisation is still responsible for full payment of your registration. Unfortunately being unable to attend due to illness, health or personal reasons is still deemed "non-attendance" and not eligible for a refund. Again we suggest finding a replacement if at all possible.
Modmation reserves the right to make changes to the course date if registration numbers are not met. If a course is cancelled, you will be notified in writing and your registration will be transferred to the next available course date (or a refund made available to you for a course registration). If a suitable date cannot be found for the course, your fee will either be refunded in full or held in credit towards your next course choice depending on your preference.