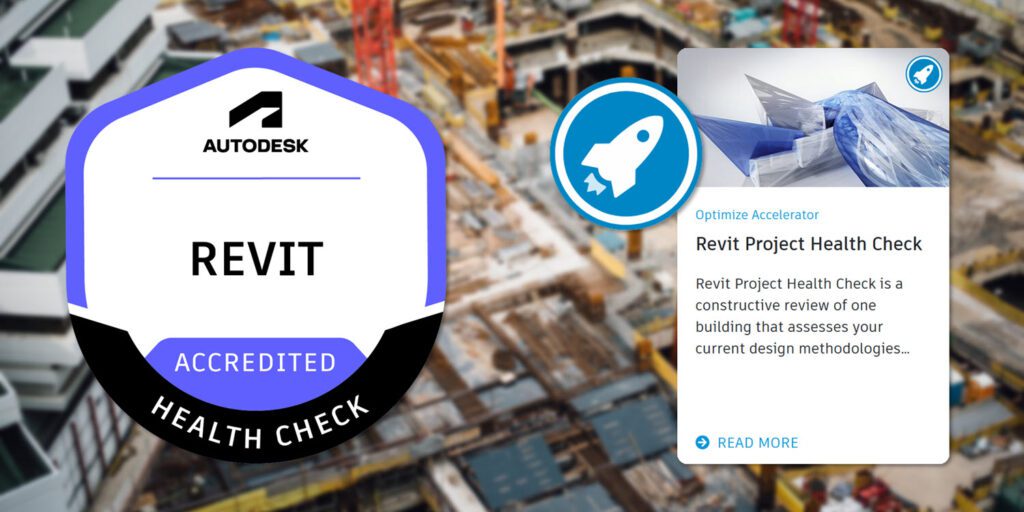 With the latest updates for the Autodesk Services Marketplace in August 2020, Autodesk also introduced additional accreditation badges for Autodesk Service Provider Partners and Value Added Resellers, allowing them to showcase their delivery experience to customers, through the Autodesk Services Marketplace.
One of these additional accreditation badges is the Autodesk Project Health Check Accreditation. MODMATION has earned this accreditation status in mid-February, after we had completed a Revit Project Health Check accelerator training, delivered a successful customer engagement and received a favorable feedback from our customer.
A Revit Project Health Check is an evidence-based investigation and analysis of Revit project models compared to industry recommended BIM principles, standards and effective model hygiene. The analysis is based on project team interviews, model and data reviews.
For checking the health of a Revit model, we use a series of tools, including our in-house developed custom tools, Autodesk Partner tools, the Autodesk Model Checker and the Ideate Software Style Manager and Ideate Explorer tools.
Our Revit Project Health Check workflow allows us to get a detailed understanding of the buildup of a model and its overall health. It allows us to quickly identify possible conflicts or areas of non-compliance which can be viewed or exported for analytical reviews. The Autodesk Model Checker allows us to present these findings in a simple set of Model Health Dashboards, using the traffic light system green, yellow and red to illustrate compliance with specific standards.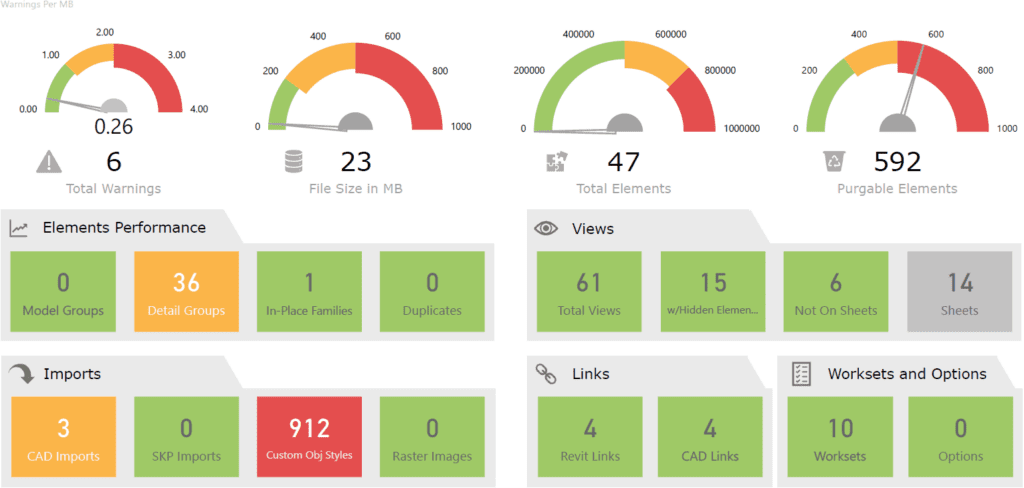 These Model Health Dashboards are great to visualise the data in a simple format that is pretty easy to use and understand by our clients. However, to provide our clients with more specific information about the health of their models and to illustrate potential solutions, we are also using the Ideate Style Manager.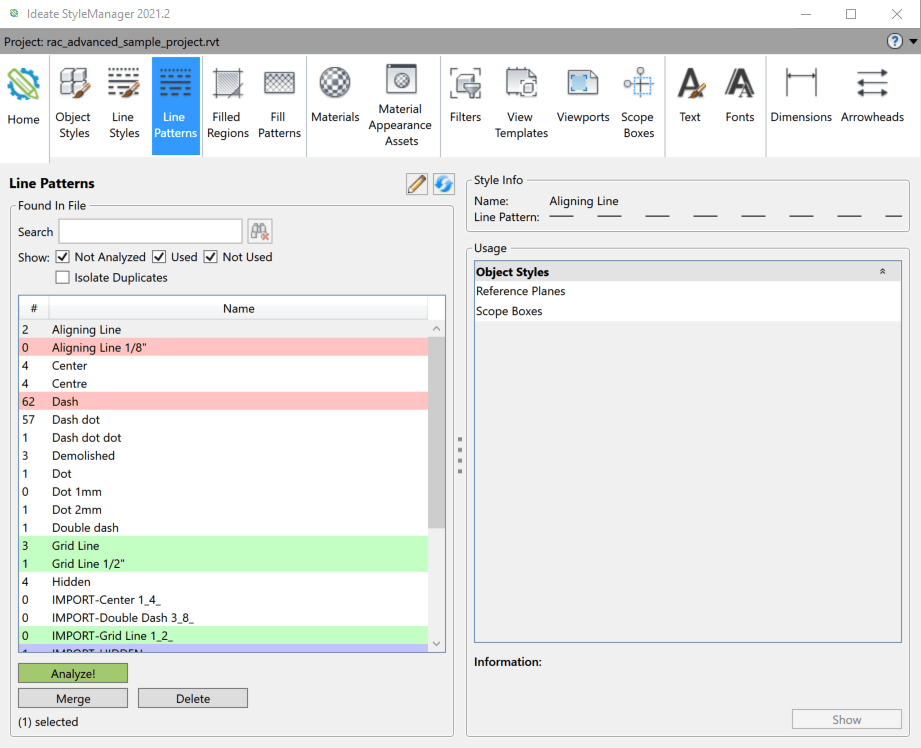 With the Ideate Style Manager, we investigate how team members are using Object Styles, Line Styles, Line Patterns, Fill Patterns, Filled Regions, Materials and more within their models. It is a great tool to analyze Revit styles, but even better if you want to find and delete non-standard Revit styles or merge all the duplicates that are cluttering your model.
Our next tool of choice for checking models is the Ideate Explorer. The Ideate Explorer helps us to navigate through the models to check the model composition as well as the location of all its warnings. The latter functionality is especially useful to select and isolate elements causing the warnings so we can visualise these elements for our clients.
This tool is extremely useful when you are reviewing a model that you are not familiar with. It allows us to quickly isolate problematic elements and create a set of views that we could use to communicate specific issues. Ideate Explorer categorises warnings into low, medium and high. The out-of-the-box settings are great however, we had to make a few adjustments to match our model checker standards and dashboards.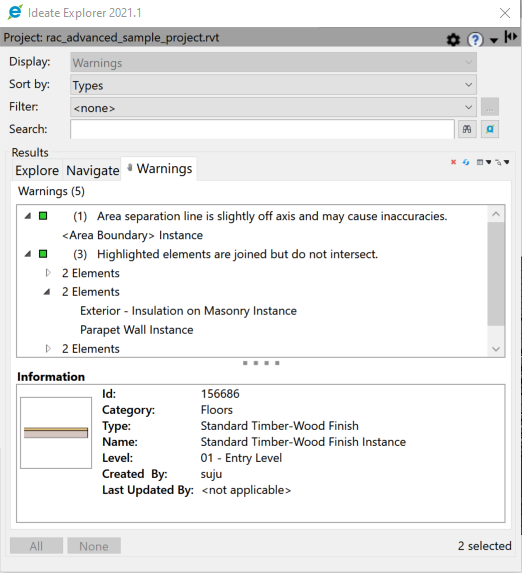 If you want us to help you to perform a Revit Project Health Check to identify potential issues with your or your sub-contractor's models, verify compliance with your BIM Execution (Management) Plan, Exchange Information Requirements (EIR), or to find out how you could speed up your modelling process, please do not hesitate to contact us.